DanaWeb Company hands website over to Asia America Immigration Services
With real life experience, immigration and investment procedures in America, Asia America immigration services is proud of being a leader in the field of settlement consultancy, project selection, supply All business support services for investors in the US, Canada and Vietnam.
With Asia America immigration services you can choose the program that best suits your needs and desires: Employment-Based Immigration: Third Preference EB-3 and EB-5 means Employment-based Immigration: Fifth Preference category visa. It is the fastest, easiest way to get a US green card that allows the application for immigrants to the United States in the form of investment. Asia America immigration always aims to bring the most satisfaction to customers. We strive to provide our customers with useful information to help people get a proper and accurate view of immigration and investment in the United States and Canada. Owning a team of lawyers who are settling in the United States and Canada, updating immigration law changes, investment is manual and our team certainly ensured that all informations are always new and accurate. Asia America immigration services will accompany your family from the initial consultation steps until you are sure that you have a stable life in your chosen country.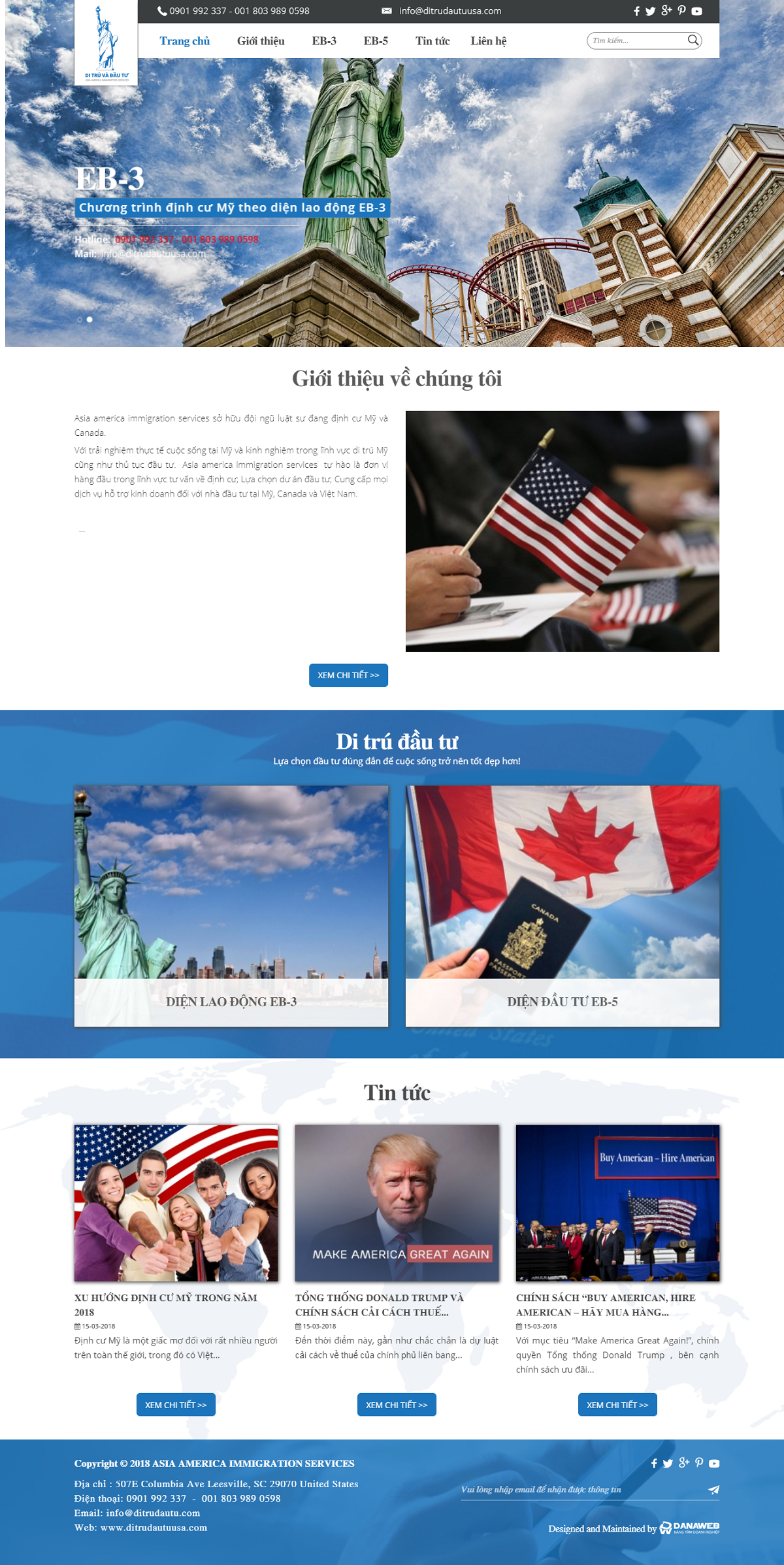 Our mission is to contribute to create the most favorable business conditions for investors, realize the dream of settling in the US and Canada that will help its efforts to narrow the Canada-US-Vietnam gap.
To better understand Asia America immigration services, we have coordinated with Danaweb in order to create the ditrudautuusa.com website, which will help you find the fastest and most flexible information on any vehicle.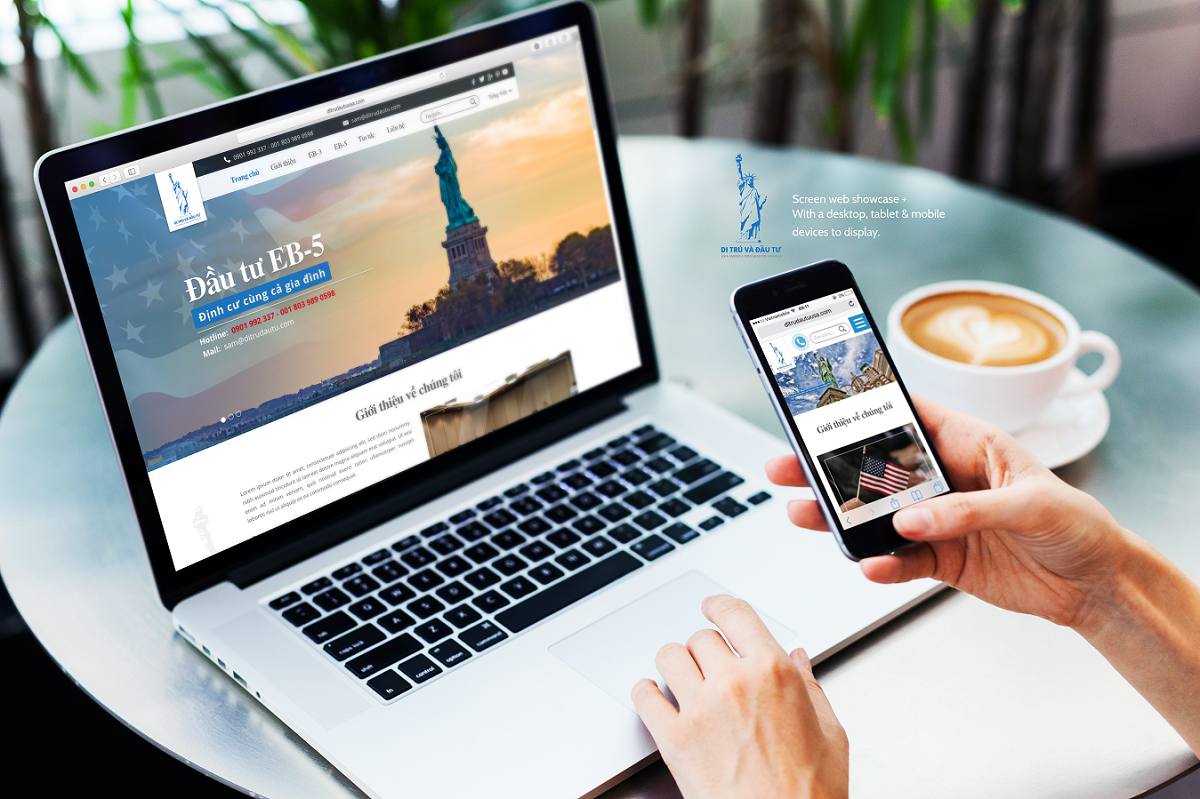 Website is designed by Danaweb design and outsourcing Company. With a young and professional staff, we provide remarkable and professional web design services meeting customer expectations such as the best website design services with a unique graphical interface, class, bearing the mark for each business. Websites designed and developed by us catches the attention of potential customers and end-users.