DANAWEB - 3 years – a journey
One more April, DanaWeb is bustling like every year. April is always special, especially this year, when DanaWeb turns 3 years old.
3 years is just the beginning of a long way ahead. Looking back over what has passed DanaWeb has the right to be proud of what has been achieved. From the early days, when human resource department has just only two people and they have to work in a room which has areolar is less than 20m2 and located at K27 / 1 Nguyen Truong To. To date, in the field of consulting, website design, Offshore Software R&D, DanaWeb is proud to be a reliable partner of more than 300 enterprises, agencies and organizations across the country. A number of typical projects have been implemented such as Middle Airports Authority, Da Nang Hi-Tech Park Management Board, Da Nang Department of Industry and Trade, Cam Le District People's Committee, labor union of Da Nang city, labor union of Hai Phong city, Trung Nuong Theater, Mitsubishi Da Nang, Hyundai Binh Dinh ....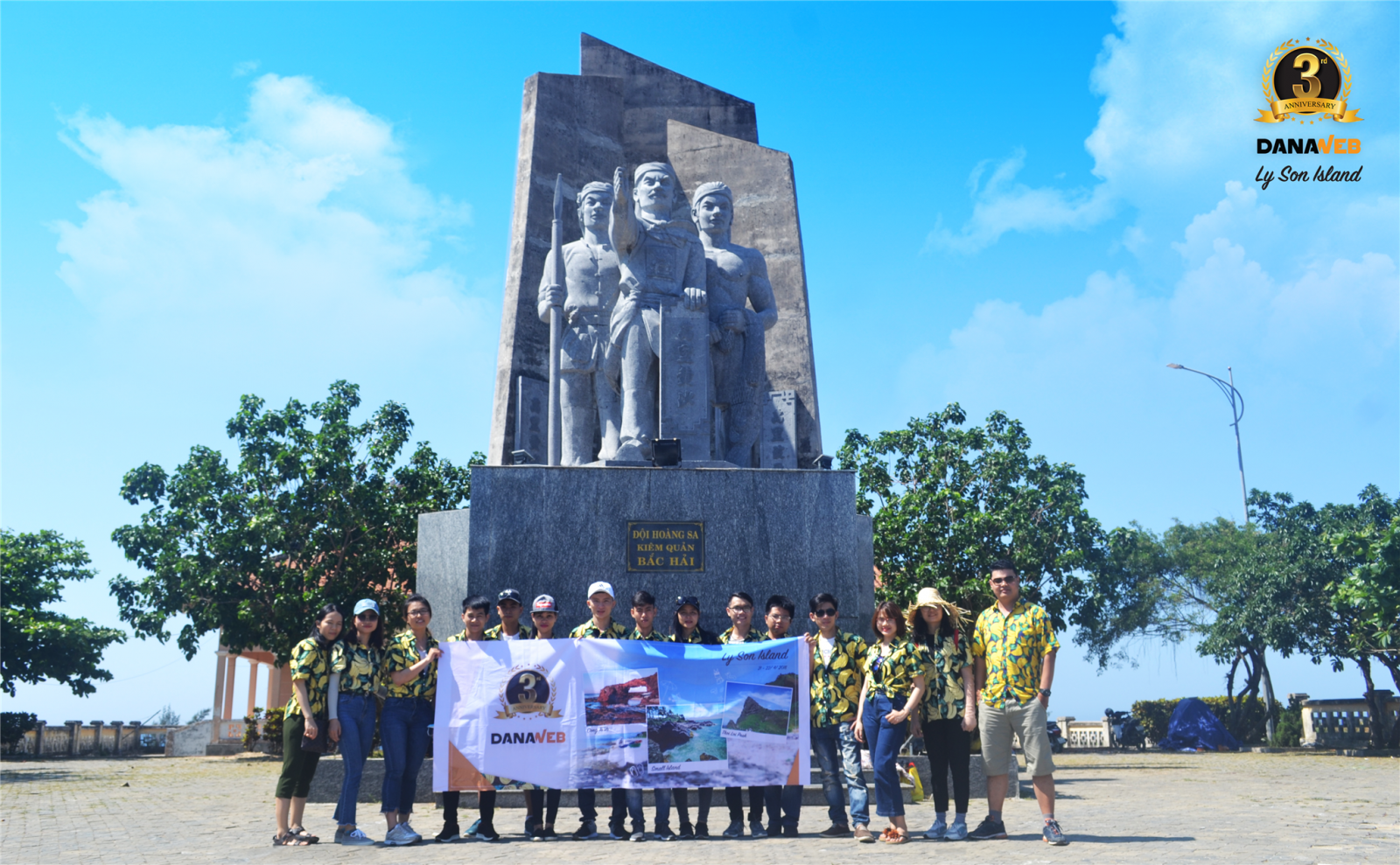 3 years is not a long way but enough to save the company's strong turnaround, is the milestone for DanaWeb to look back on the process, the way they are going, giving orientation to the development over the coming years. To commemorate this milestone, DanaWeb held a birthday party as well as a 2-day-a-day trip for all staffs and relatives at Ly Son Island, Quang Ngai.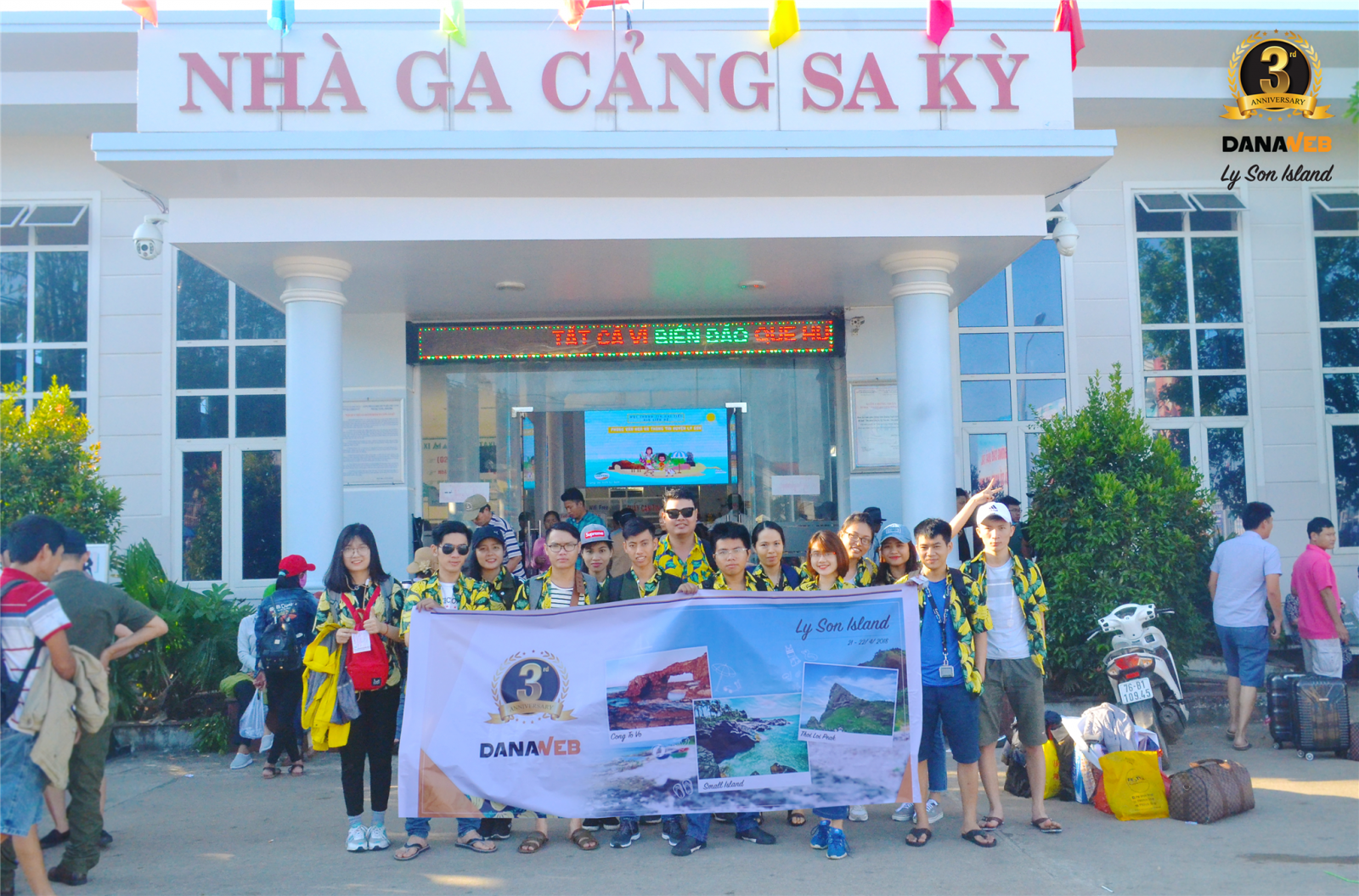 Meaningful birthday took place on 21/4/2018 at the Hang Cau beach, Ly Son is also and at that time Director Hoang Trong Nghia expressed his deep respect and gratitude to all staffs - people has been making DanaWeb. And, more especially, thanks, the deepest gratitude is given to the members who have been with DanaWeb since its inception. DanaWeb is always aware that without the efforts and dedication of our employees, DanaWeb can not survive and grow as it is today.
Photo Mr. Nghia speech + photo of all the staff are standing near the birthday lamp + old- staff picture (if any)
The trip to celebrate the third anniversary of the establishment of many activities, interesting programs, meaning such as visiting and exploring the history of places, landscapes in Ly Son: cave pagoda, To Vo Arch, Hang Cau, Thới Lới mountain, see the coral reef and swim in Small Island. This is also an opportunity for all staff to relax, improve the spirit of solidarity to be ready for a new journey, continue to dedicate and effort to complete company's mission: "To DANAWEB, customers will own a website product bearing their own mark."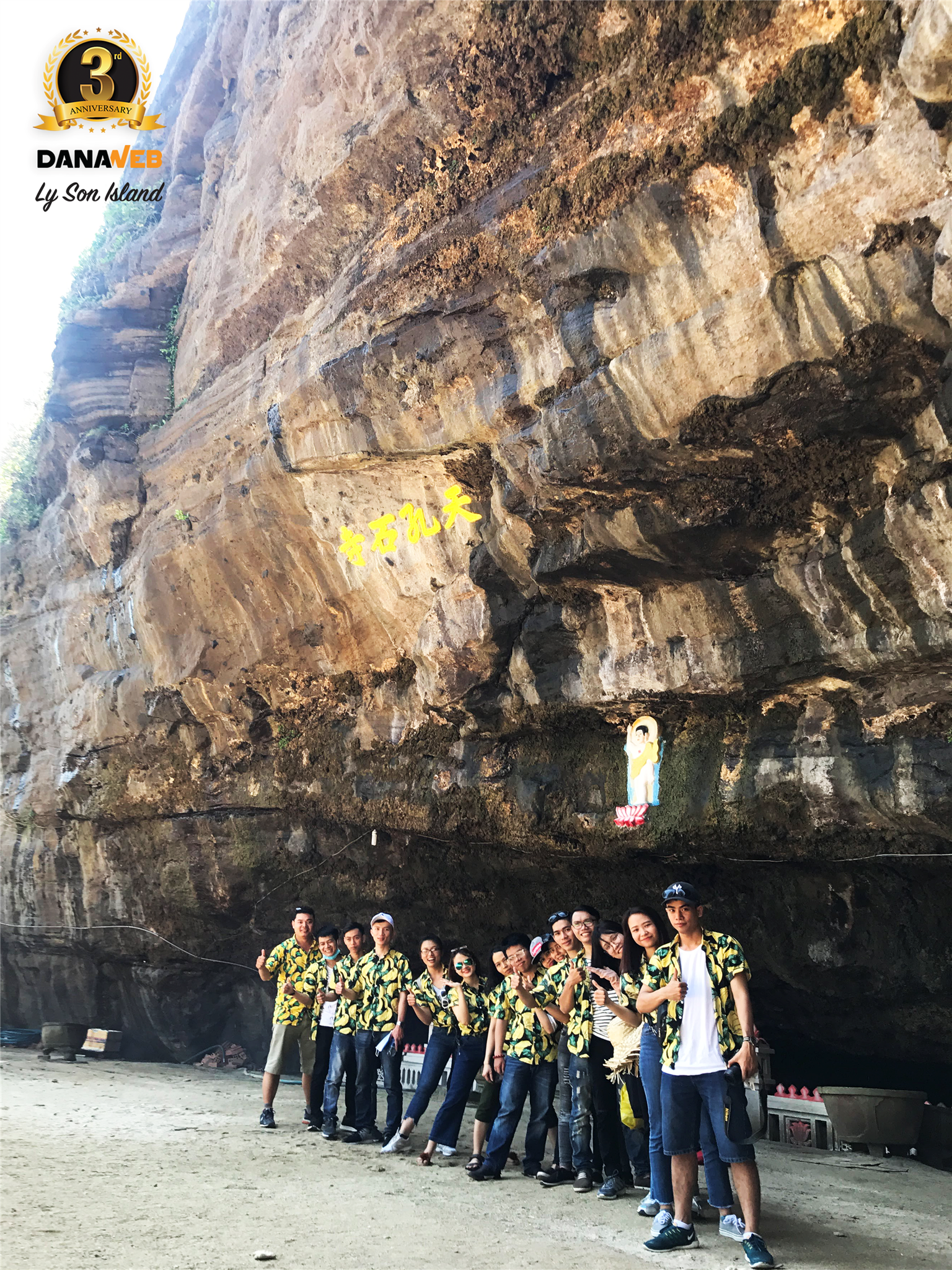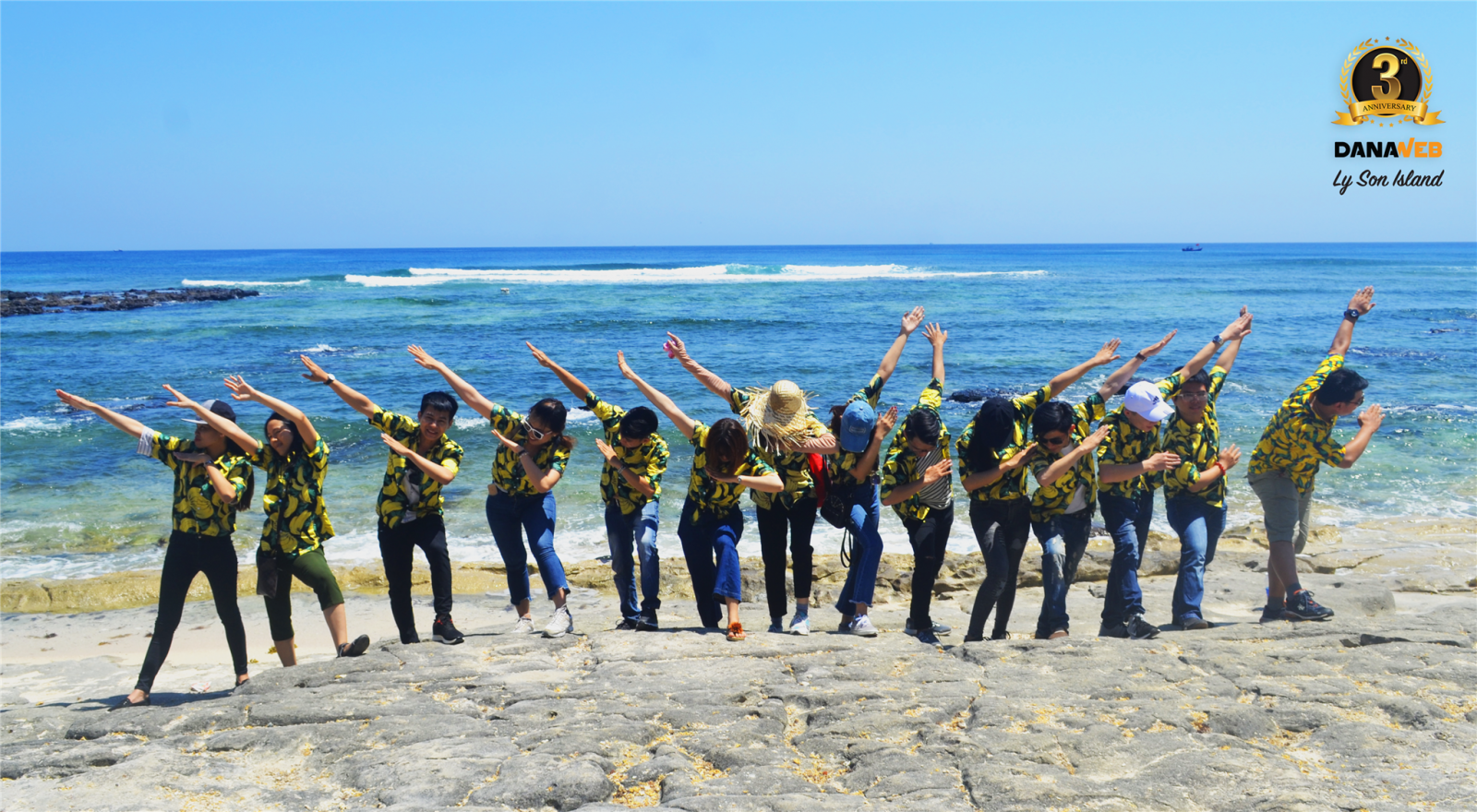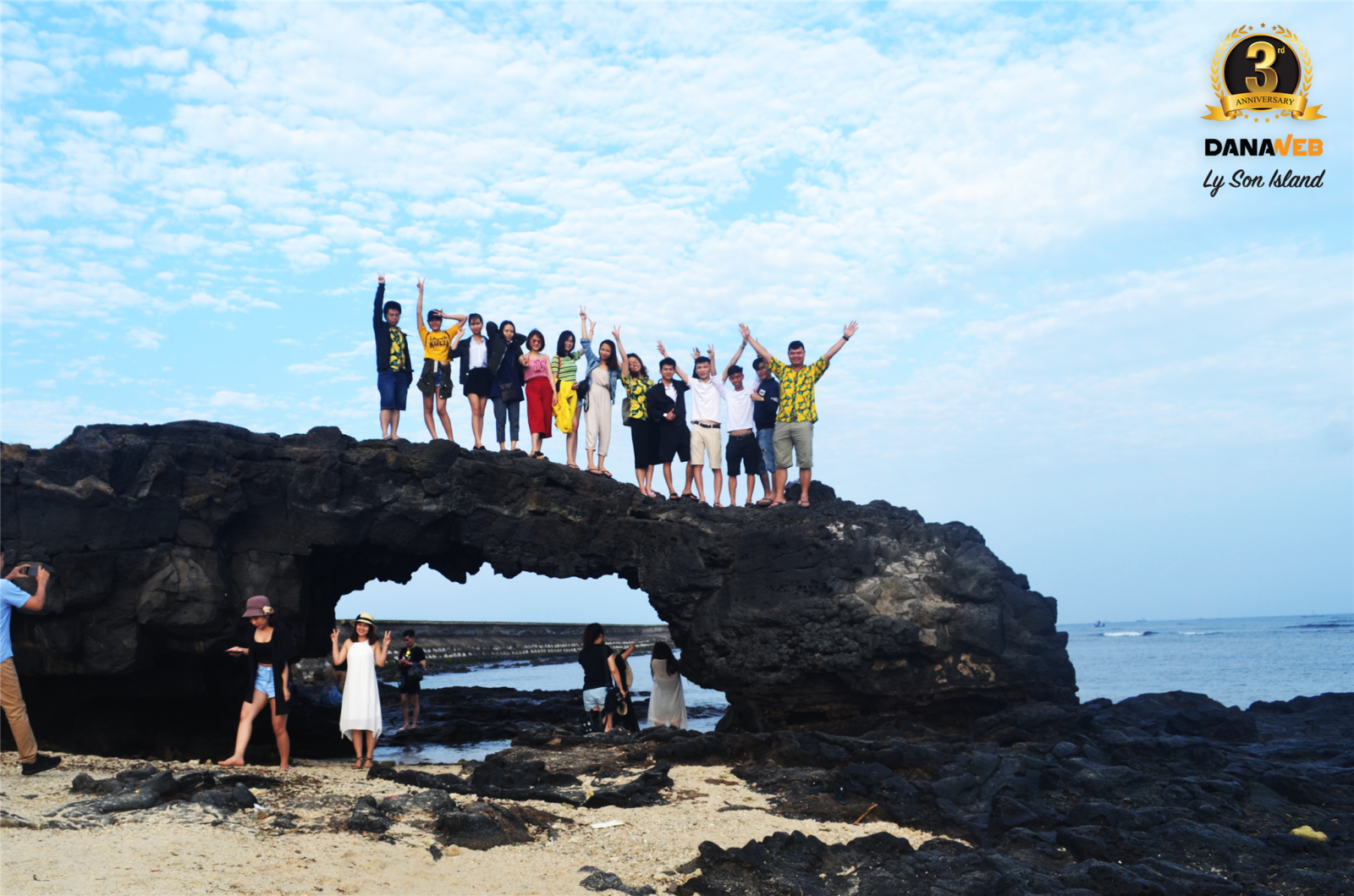 (Employees' fun pictures of solidarity, attachment, fun, commitment)
3 years of formation and development, the achievements have been the premise, the hinge for the next journey of DanaWeb. The ocean is still wide, the journey ahead is long, DanaWeb will be steady, full of pride and confidence, carrying the ambition and enthusiasm to move forward.