DanaWeb Company hands over the website for FEC
In the context of international assimilation, English – the world's common language is no longer new like before. However, people still have difficult problems on how they can find solutions of mastering this language in the best way, while it isn't their tongue language...
Understanding the urgent need to learn English as well as the approach to high efficiency FEC will ensure to bring the most practical value, help you grasp the key to success. Come to FEC, in addition to international standard learning environment, with modern facilities and convenience, classrooms are designed with sophistication, creativity with management team and teachers have many years experience, having appropriate teaching methods for each age group. FEC is committed to the success of its students, taking customer satisfaction as a measure of competence.
In addition to effective English language courses, FEC students will be able to participate in extracurricular activities, useful community support programs and exciting clubs. In addition to using confident and fluent English, students will develop the skills they need to raise awareness about community and social support.
To provide information and services as well as desire to connect closer to customers, FEC has launched website fecvietnam.edu.vn with the professional advice and design from the DanaWeb company.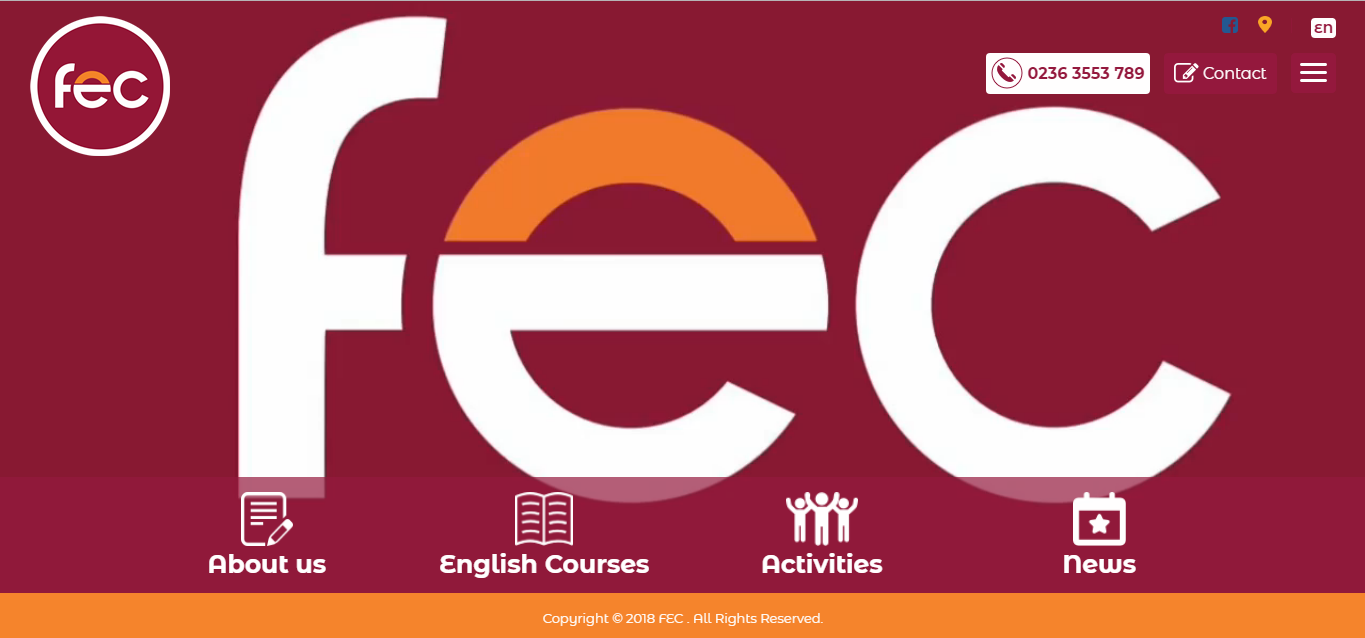 Coming to the website will help you to choose the program that suits your wishes and find out more about the value that FEC can bring you.
This website is proffessionally designed from great mindset and creation of those who always devote to bringing good appearance of products and benefits of customers in the best optimization. Thanks to this devotion, good quality websites are created and marked by this brand DanaWeb.