DANAWEB Company hands over the website for We Market
Nowadays, on the trends of developing society, people tend to look to quality products. Grasping those wishes, along with strong desire to satisfy all customers, including the most demanding one, WE MARKET ensures high-quality products for our customers, that are suitable for all ages as well as consumer demands…
The product catalog contains a variety items such as dried foods, home appliances, mom & baby care, beauty, cosmetic, branded goods… Do you want to own nutritious foods? A product of famous brands? A beauty product as well as healthcare? Come to WE MARKET, we always commit to bringing customer absolute satisfaction.
And catch up the information, products that we provide for you, the foundation of wemarket.vn web will be an integral part of your shopping process.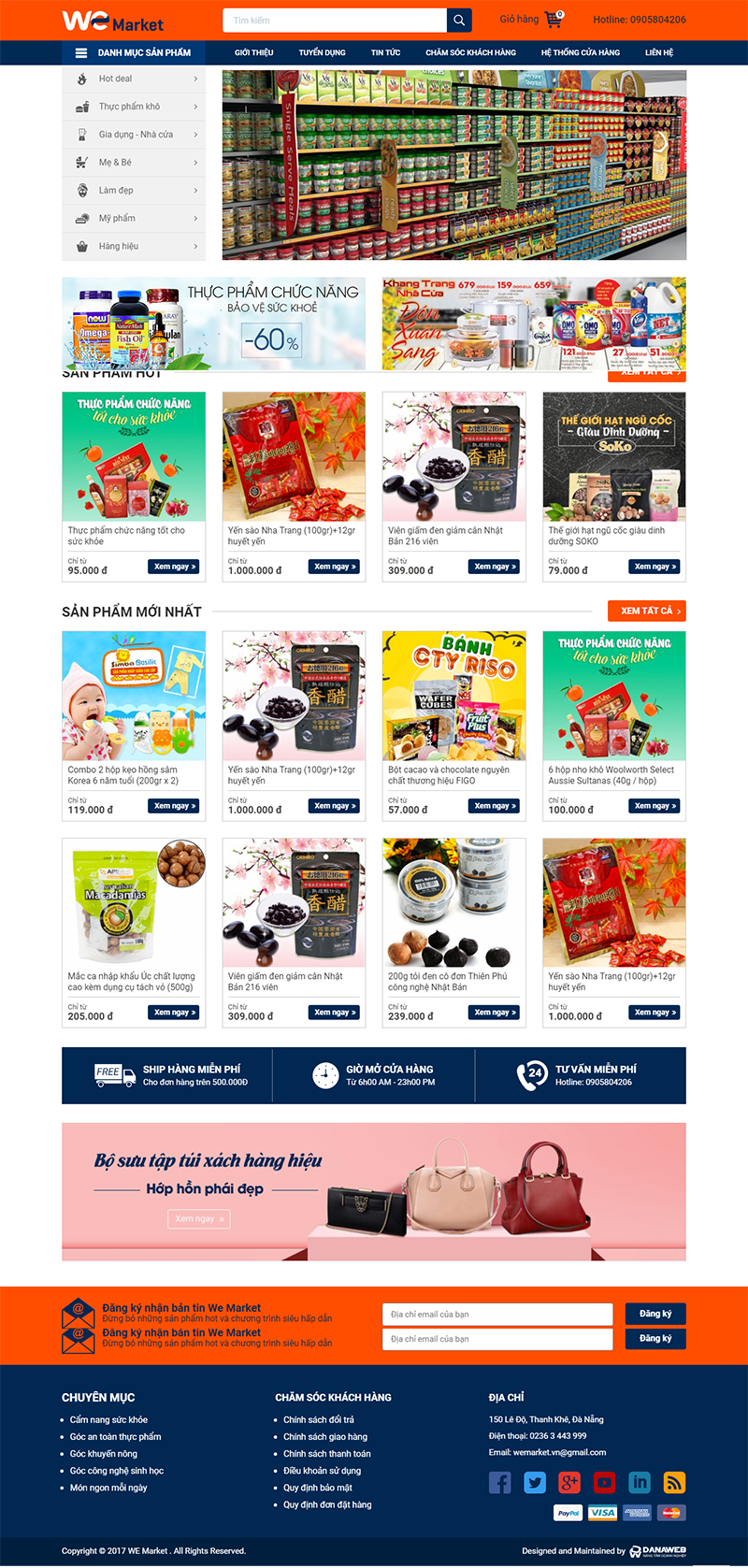 On the website, we will continuously update new products with full information, price, to help you own the best products easily. By online shopping gadgets, you can already have the desired product without worries about the time cost of in store shopping through just a few clicks. The Web page has been designed by Danaweb - the leading web design company in the area for many years in experiences whose products are impressive websites with professional and modern in design features and style.