DanaWeb Company hands the website over to Hyundai in Quang Ngai.
Hyundai (Quang Ngai) – The authorized agent of Hyundai (Thanh Cong Vietnam) is a place that introduces and provides customers with cars and repairing services, and meet the leading service standard of global Hyundai fully with the areas of display, maintenance and customer service in the most modern approach.
As we know, the more our society develops, the more our cost of living is improved: From daily activities to transport. To grab this opportunity, Hyundai Quảng Ngãi ensures to bring customers with the best services and products with the global standard of Hyundai Motor. Hyundai brand has been gaining more popularity to customers. Moreover, Hyundai Quang Ngai has also achieved the GDSI standard with the latest global recognition, equipped with modern equipment in accordance with international standards. The diagnostic trouble machine (on-board diagnostic) and GDS repair guidance of Hyundai , the standard air compression, the quick repair equipment and many other modern equipment and tools. Hyundai Quang Ngai offers touring cars, commercial vehicles, spare parts besides warranty policies, maintenance repairs, appointments, financial advice. Together with the sales staff, the service is trained professionally, capable of meeting customers' needs, quickly and satisfactorily. Particularly, there are many attractive promotions for opening new year. Hyundai Quang Ngai is pleased to accompany your trip.

To give you the best services and facilities when coming to Hyundai Quang Ngai, the website
Hyundai-quangngai.com
is done with the advice and design from the website design company in Da Nang DanaWeb.
With website you can find out about the products and services that Hyundai Quang Ngai offers, contact and book yourself conveniently. From website you can leave your comments about Hyundai Quang Ngai, which helps us improve ourselves better.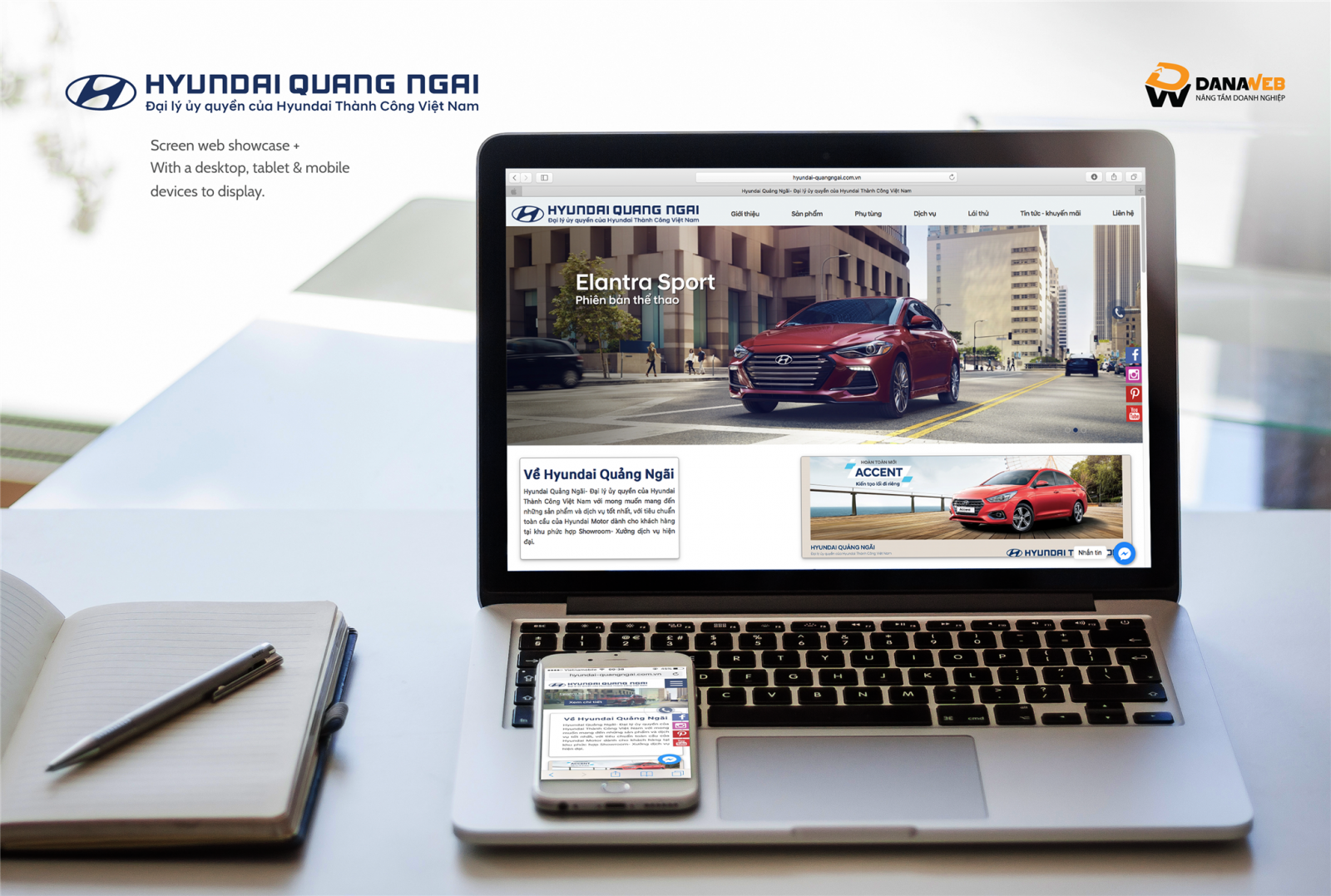 Website is designed by
DanaWeb
- the leading website design company in Danang. We always bring customers with impressive websites with professional design, the optimized value of aesthetic and economic.