DanaWeb Company hands the website over to Nam Phuong Clean Agricultural Company
Currently, the issue of food hygiene and safety is the most concern of consumers, the supermarkets, shops are growing more and more but quality can not guarantee. How to find where the product supply reliable, secure, and consistent with the quality of meals, ensure health for yourself and your family, it is always a question that many people ask.
And that is the worry of all the housewives.To meet the needs and help solve some of the concerns of consumers Nam Phuong Clean Agricultural Products is the place to provide fresh food, vegetables, safe and quality. We are the leading company in providing fresh and clean foods of all kinds of agricultural products in all regions of the country. Very strict procedures for the selection and quality control are required. Customers shopping at Nam Phuong Clean Agricultural can freely select the products they need without having to worry to quality issues. We always provide information on the origin of the product to the consumer and commits not to use any chemical preservative which is prohibited by the standards of the Ministry of Health. And take full responsibility for all kind of products that we distribute.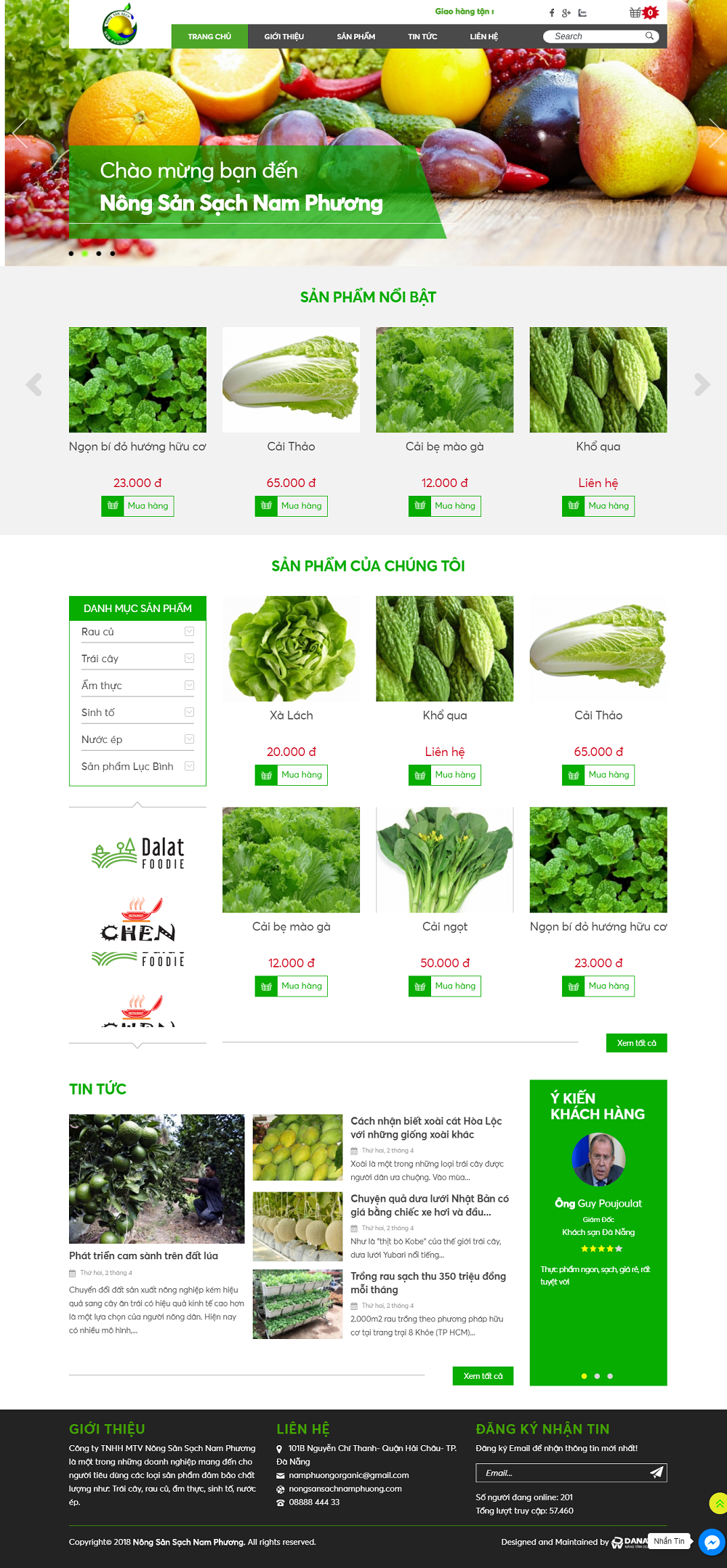 Nam Phuong Clean Agricultural Co. offers to consumers a wide range of products:
Vegetables: Lettuce, pasta, cabbage, choysum
Fruit: fine corn, sapoche, melon, mango, longan ...
Food, vitamins, juices and other kinds of Hyacinth products.
With the motto: "Provide customers with clean food-safe-quality" Nam Phuong Clean Agricultural is committed to meet all needs of customers in terms of quality, price as well as service style. For consumers to know about Nam Phuong Clean Agricultural more and easily accessible by any means we have cooperated with web design company, outsourcing Danaweb website: http: // nongsansachnamphuong.com. Come to Nam Phuong Clean Agricultural to choose the best products for you and your family.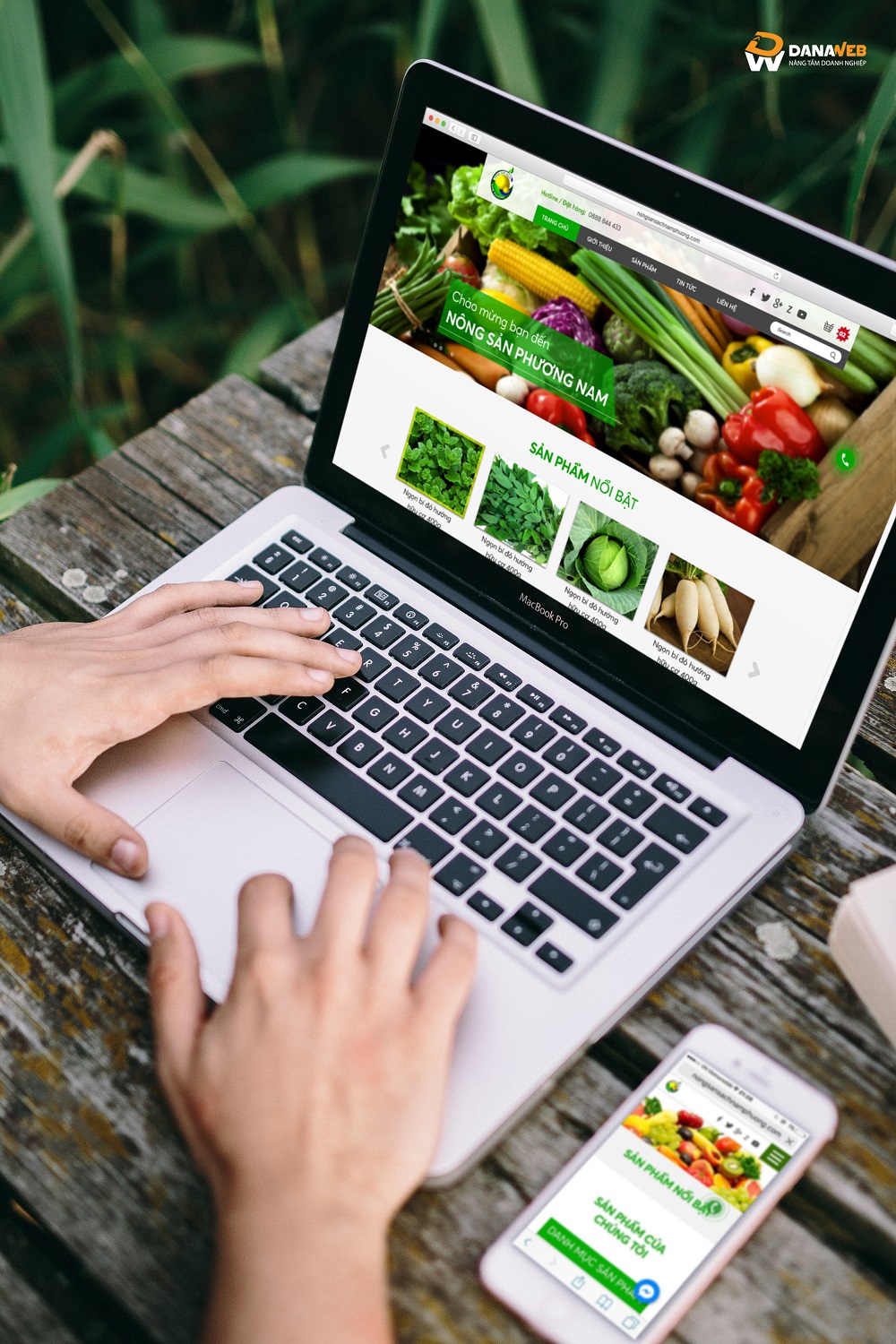 Website designed by Danaweb one of the leading website design companies in Danang. With many years of experience with young, dynamic, creative and enthusiastic staff.